If you're looking for high quality and personal service, you've come to the right place. 

At Young Forestry Services we'll give you the attention and personal service you'll come to expect and enjoy.
ABOUT YOUNG FORESTRY SERVICES
Young Forestry Services is family-owned and operated right here in North Bay, Ontario. Since our company opened its doors in 1995 we've treated every client and customer like they were a part of our family. Other companies may offer similar services, but our services are the best, and come with a personal touch.
Brian Young is a band member of the Nipissing First Nation and Lorie is a member of the Dokis First Nation. Brian is a qualified trainer and has signing authority with the Ministry of Colleges and Universities for the Cutter Skidder Operator Program and the Mechanical Harvesting Operator Program. We employ up to nineteen people at a time, and all of our employees hold their Cutter Skidder Certification.
We provide commercial services to high profile utility companies to ensure pipeline right- of-ways are clear and have easy repair and maintenance access.
We also provide residential services for land clearing.
We have an extensive assembly of equipment which includes mulchers, excavators, bobcats and saws, among other items.
We have have a Mack Truck and Landoll Flat Bed Float to provide floating services throughout Ontario.
Brian Young
Brian provides contractual negotiations with contract holders. He ensures Young Forestry Services maintain work throughout the year by attending meetings, conferences always looking for new contracts.
OWNER

Lorie Young
Oversees the day to day operation of the office. Lorie provides administrative duties, such as preparing contracts, proposals and oversees human resources.
OWNER, MANAGER
Amy-Lee Labrecque
Amy-Lee is our frontline worker who greets visitors at the office. Amy-Lee assists all employees with various administrative duties as well she oversees the Firewood Program and the Fleet Management System.
ADMINISTRATIVE ASSISTANT
Joe O'Malley
Joe oversee(s) all field work and is the lead supervisors for all contracts.Joe is in charge of all workers and ensures all contracts are completed to specification.
LEAD SUPERVISOR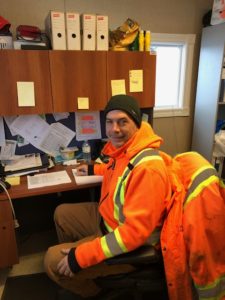 Samantha West
Sam oversee(s) all areas of finance: Payroll, AP, AR, and budgets.
FINANCE MANAGER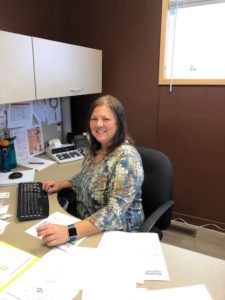 Jennifer Stevens
Assists the Finance department in Accounts Payable/Receivables, Monthly Reconciliations
Contact Us
3 Maang Road
Nipissing First Nation
North Bay, Ontario
P1B 8G5 Phone: 705-472-7400