If you're looking for high quality and personal service, you've come to the right place. 

At Young Forestry Services we'll give you the attention and personal service you'll come to expect and enjoy.
ABOUT YOUNG FORESTRY SERVICES
Young Forestry Services is family-owned and operated right here in North Bay, Ontario. Since our company opened its doors in 1995 we've treated every client and customer like they were a part of our family. Other companies may offer similar services, but our services are the best, and come with a personal touch.
Brian Young is a band member of the Nipissing First Nation and Lorie is a member of the Dokis First Nation. Brian is a qualified trainer and has signing authority with the Ministry of Colleges and Universities for the Cutter Skidder Operator Program and the Mechanical Harvesting Operator Program. We employ up to nineteen people at a time, and all of our employees hold their Cutter Skidder Certification.
We provide commercial services to high profile utility companies to ensure pipeline right- of-ways are clear and have easy repair and maintenance access.
We also provide residential services for land clearing.
We have an extensive assembly of equipment which includes mulchers, excavators, bobcats and saws, among other items.
We have have a Mack Truck and Landoll Flat Bed Float to provide floating services throughout Ontario.
At Young Forestry Services, we take care to provide our customers high quality services personalized for their unique needs. We are available to take your order Mon-Fri 8:30-4:30. Our staff members are professional, courteous and efficient.
RIGHT-OF-WAY CLEARING
Right-of-way clearing consists of brushing and cutting of trees and brush from pipeline right-of-ways.  This work is required to ensure that utility companies can gain easy access to their pipeline for repair and maintenance.  All work is done with respect to the land and landowners adjacent to the pipelines.  We complete the work with chainsaws, brushsaws, mulchers and excavators.  This machinery provides for excellent results with little or no stumpage left on the right-of-way.
We have a Mack Truck and Landoll flat bed float available for floating services. This float truck can carry up to 20 tons. With an experienced and reliable driver, let us provide your heavy equipment moving needs at a reasonable price.
SIGN INSTALLATION & METER BARRICADES
Sign Installation – removing and replacing all Union Gas signs along Union Gas pipeline throughout  Ontario
Meter Barricades – install meter barricades at the Union Gas meters attached to residences. This is Throughout Ontario  
High Performance Painting – at Union Gas stations throughout Ontario, we sandblast old paint from station pipes and repaint them
Young Forestry Services takes special care to understand the unique needs of each of our clients to design custom solutions that exceed expectations.
We are proud of the work we do and would like to share these testimonials from our clients:
"We have used Young Forestry Services for several years for right-of-way maintenance and like the service we get. The people are professional and friendly to work with".
Richard Brant
Senior Advisor
SCM Indigenous Engagement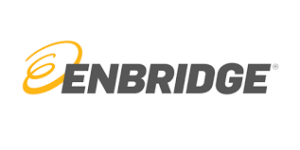 Goldcorp
"Young Forestry Services has been contracted by Goldcorp – Musslewhite Mine for the past three years to provide easement brushing and mulching work on their Transmission line. Young Forestry has delivered excellent work beyond the scope of the contract and has shown great leadership in the area of land development, maintenance and employing Goldcorp's First Nation Neighbors. We look forward to a continued working relationship with Young Forestry Services. We are proud of the partnership we have with this company."
Darrell Brown
Maintenance Coordinator
Musselwhite Mine, Goldcorp


Brian Young
Brian provides contractual negotiations with contract holders. He ensures Young Forestry Services maintain work throughout the year by attending meetings, conferences always looking for new contracts.
OWNER

Lorie Young
Oversees the day-to-day operation of the office. Lorie provides administrative duties, such as preparing contracts, proposals and oversees human resources.
OWNER, MANAGER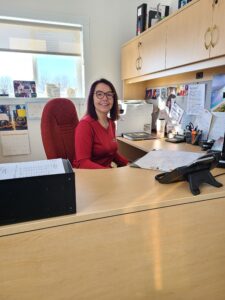 Joe O'Malley
Joe oversee(s) all field work and is the lead supervisors for all contracts. Joe is in charge of all workers and ensures all contracts are completed to specification.
LEAD SUPERVISOR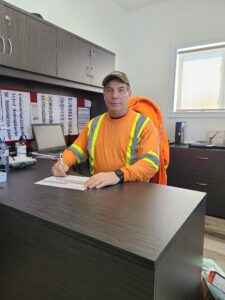 Samantha West
Sam oversee(s) all areas of finance: Payroll, AP, AR, and budgets.
FINANCE MANAGER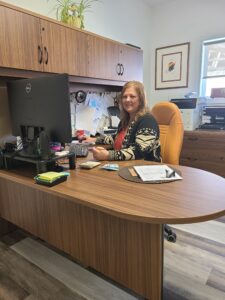 Contact Us
3 Maang Road
Nipissing First Nation
North Bay, Ontario
P1B 8G5 Phone: 705-472-7400